SPA
The Witch and The bitch tiene que entenderse como un acto mágico al mismo tiempo que como un acto de disidencia. Como un espacio onírico desde el que trabajar y desmontar ejes de opresión que sustentan el Status Quo y que se han construido desde los sistemas coloniales y heteropatriarcales sobre los cuerpos e identidades no hegemónicos.

Es una exposición que no es exposición, que es akelarre, que es una conjura separada de su espacio tiempo, en el que el propio proceso de trabajo entre comisaria y artistas se convierte en exposición. Las obras de los artistas se funden entre sí diluyendo su individualidad para generar un todo , enlazándose conceptualmente y escenográficamente. Por un lado el trabajo de Mariokissme aborda la representación de la feminidad y su constructo de género desde un punto de vista queer, de intensa belleza abyecta, reminiscencias kitsch, y fragilidad. Mario desmonta la iconografía y simbología ritual de lo maldito y lo excluido desde la homosexualidad y el postcolonialismo. Por otro lado el trabajo de Mariana Echeverri construye un imaginario propio a través de la alquimia de lo sexual, lo salvaje, lo visceral, de la búsqueda y la unión, de la intimidad y lo sensorial a través de esculturas-máquinas y propuestas que hibridizan la experiencia extra-corpórea a través de otras construcciones, en la búsqueda de un fin elevado, una maquinaria del placer.

Se trata de una declaración de intenciones que comienza con la forma de una exposición pero que irá completándose y mutando a través del tiempo en que esté abierta al público. Un público que no será espectador, sino un viajero que atravesará un lugar de misteriosas características y sensualidades latentes. The Witch and The Bitch efectivamente se trata de una declaración de intenciones desde la magia, se trata de destruir normas para construir otras de carácter absolutamente subversivo.

La exposición que se desarrolla en su proceso creativo como un acto de contaminación para abordar el proceso mágico como acción, es completada con una publicación homónima - en la que se profundiza en los contenidos de las artistas y la investigación comisarial y la investigación sobre la magia como práctica anarquista y queer - y con un workshop "Somos las hijas de Sycorax" en colaboración con la comisaria Julia Morandeira en la que se intervino la sala simbólica y físicamente.
Mariokissme - Mariana Echeverri
AREA 60 curating award
TEA Tenerife Espacio de las Artes
THE WITCH AND THE BITCH (2017)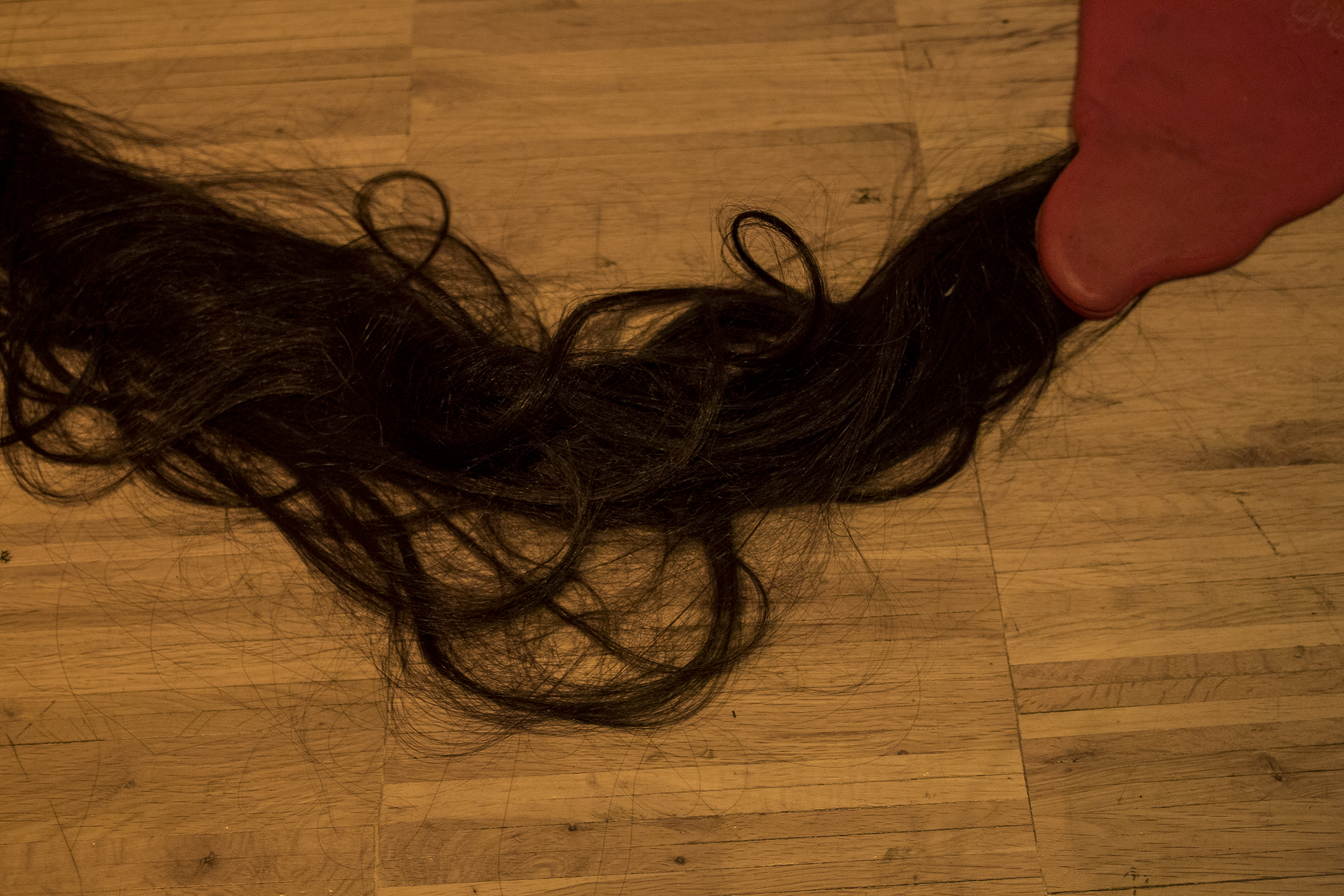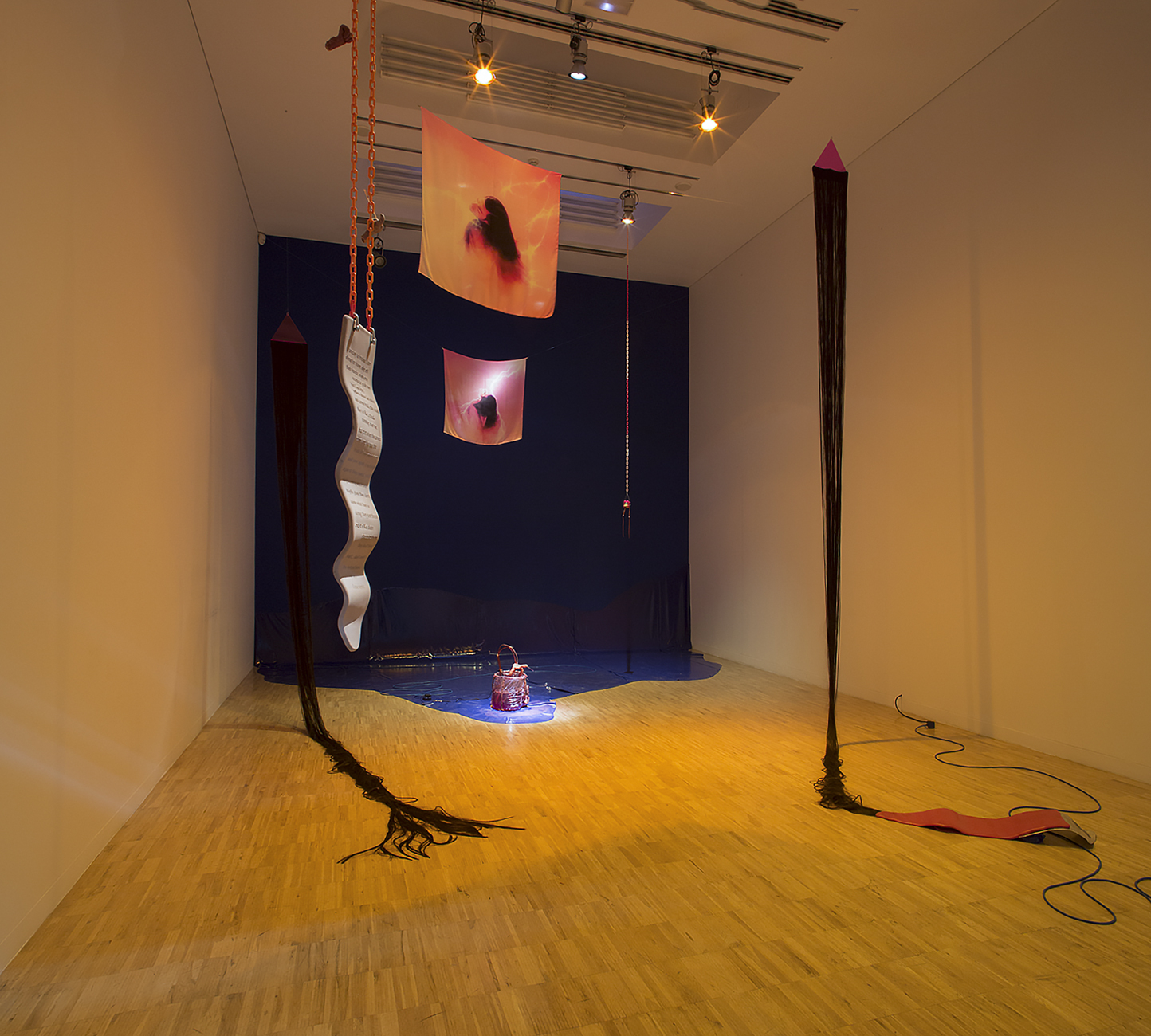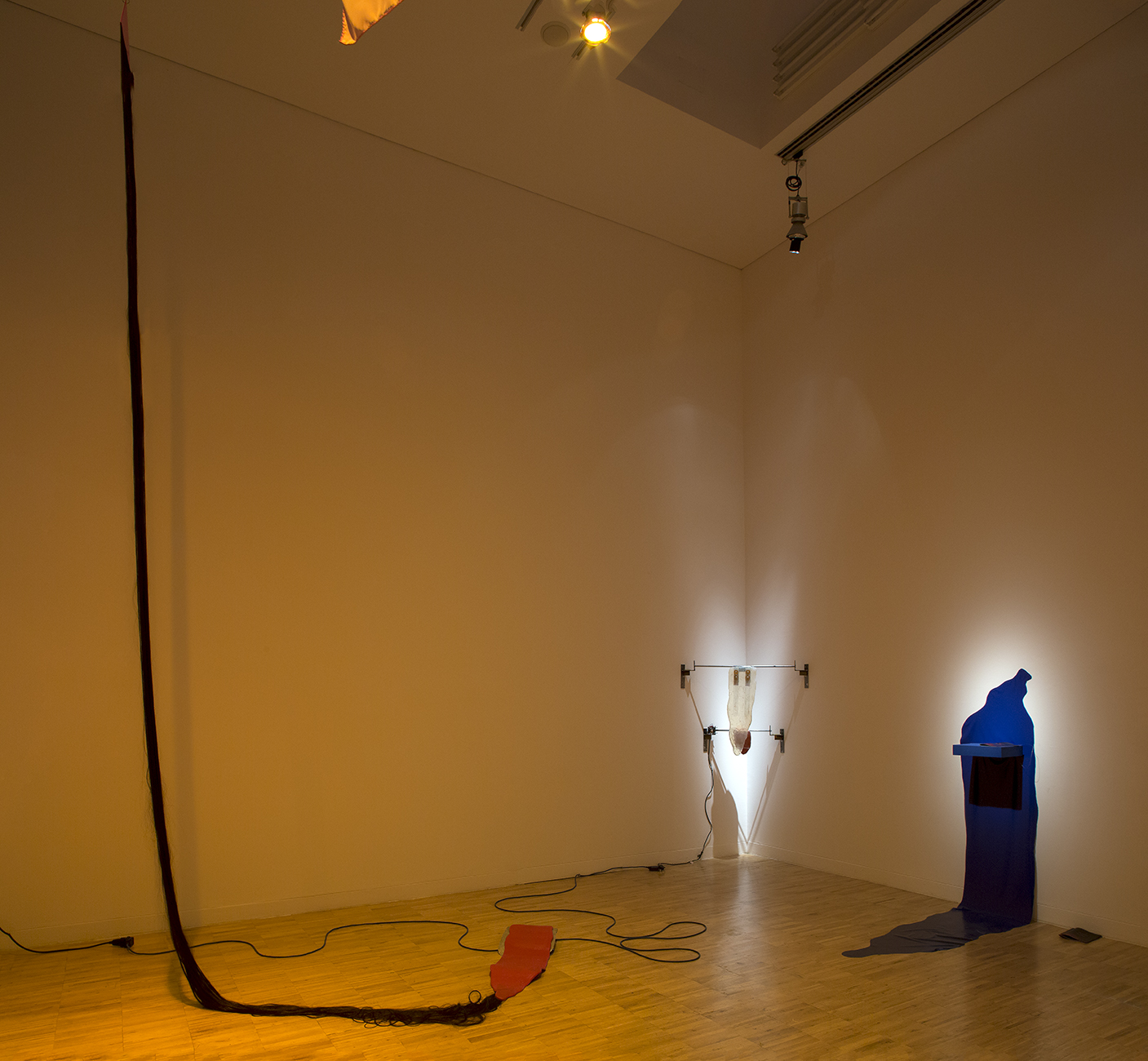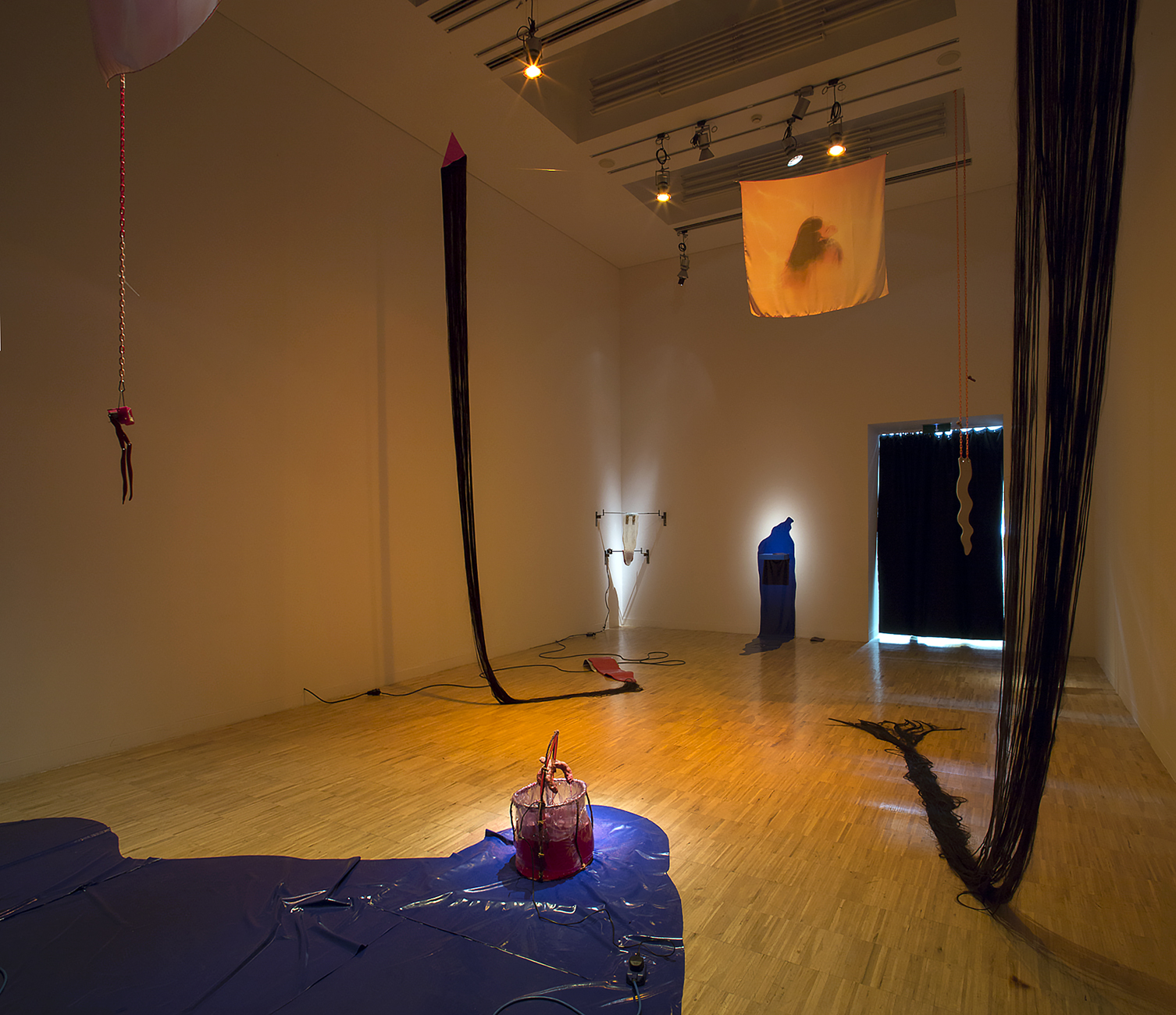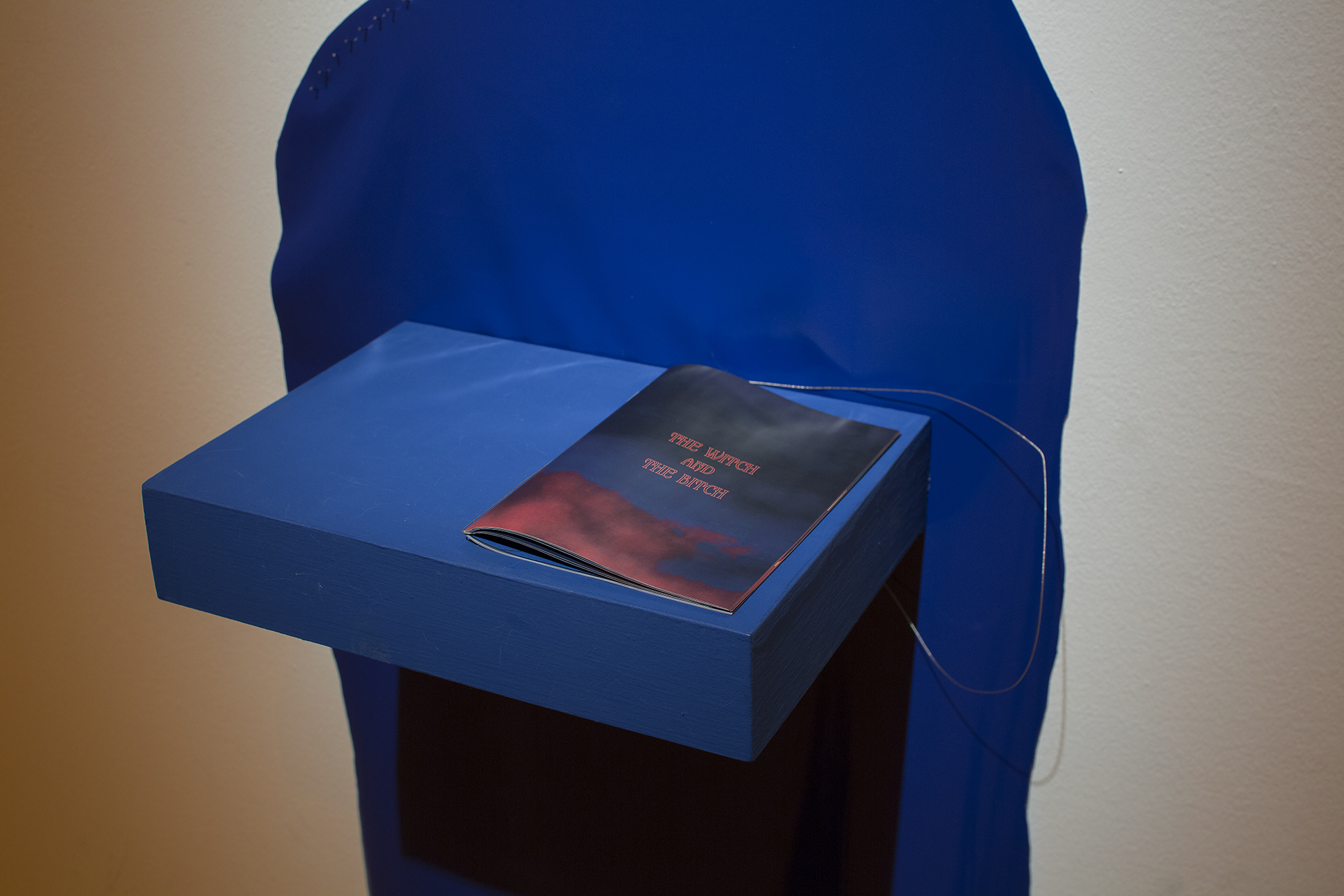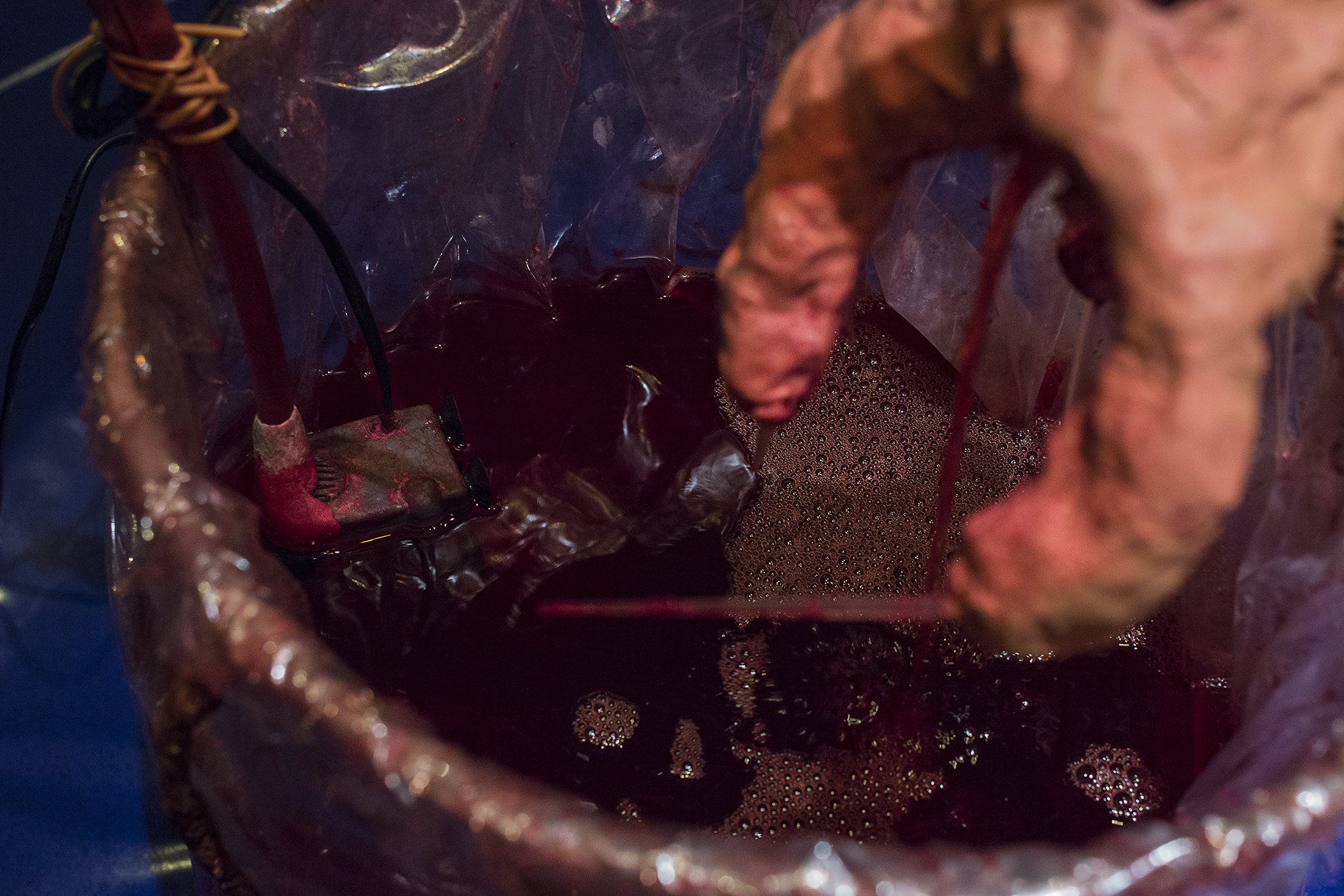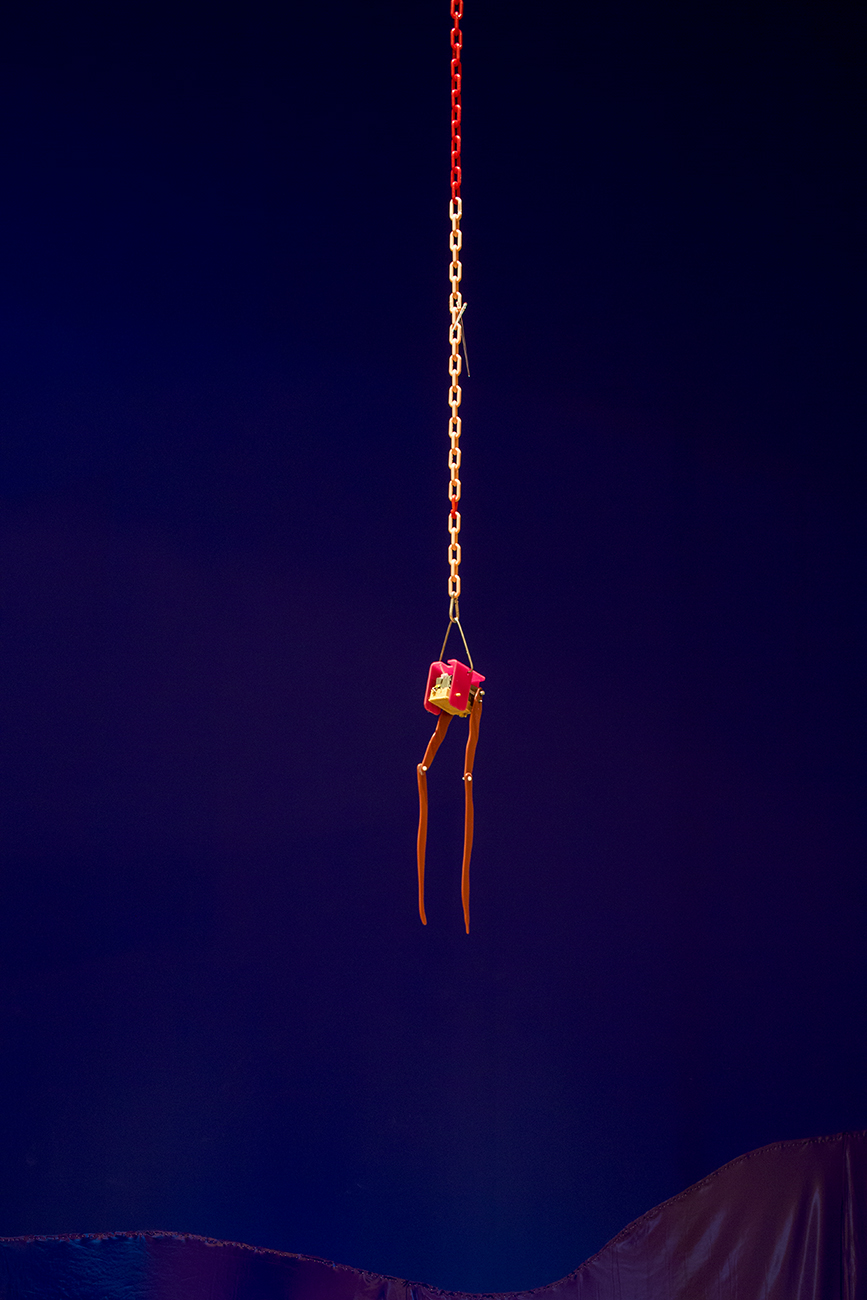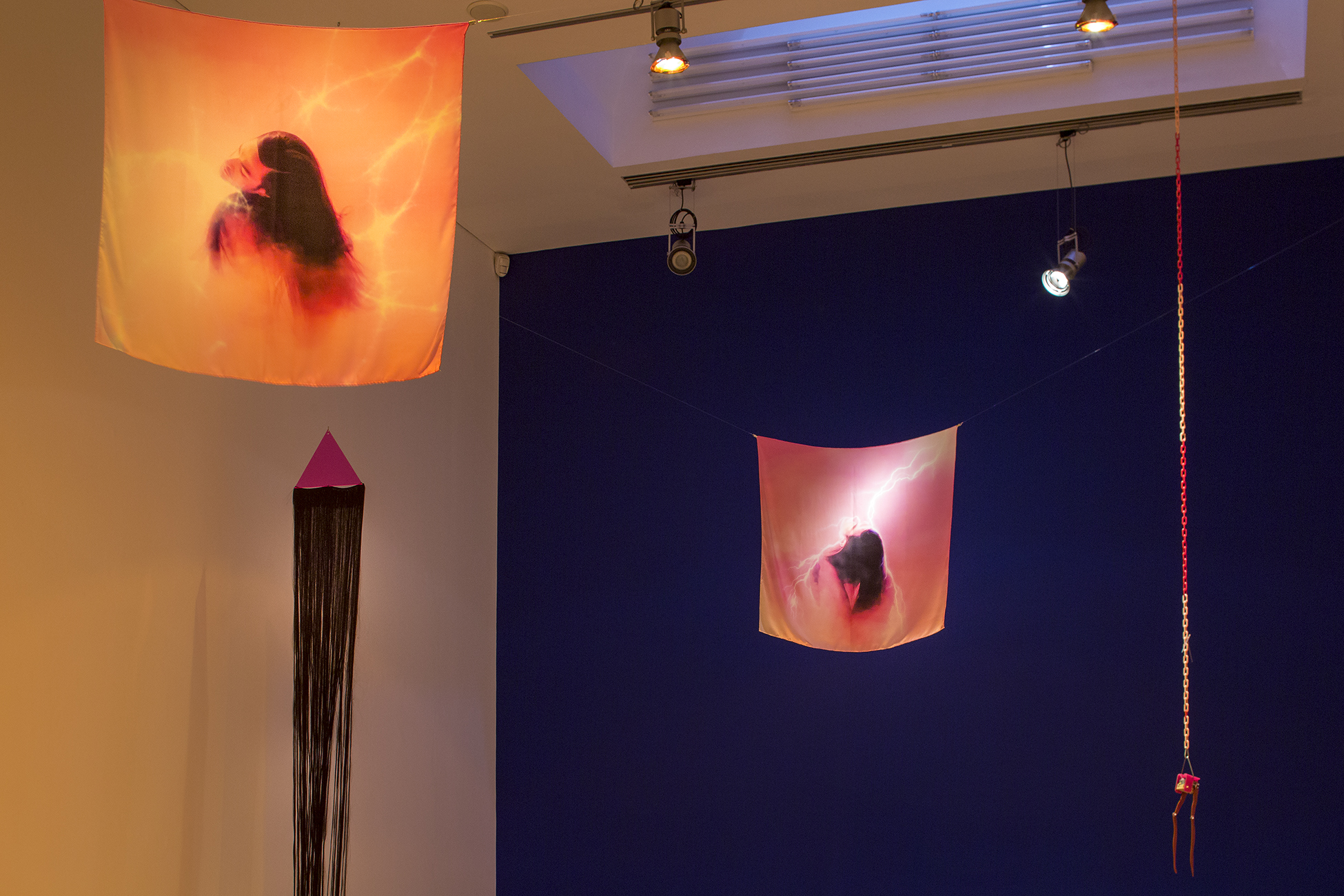 SPA
The Witch and The Bitch has to be understood as a magical act at the same time as an act of dissent. As a dream space from which to work and dismantle oppression axes that support the Status Quo and that have been built from colonial and heteropatriarchal systems on non-hegemonic bodies and identities.

It is an exhibition that is not an exhibition, which is akelarre, which is a plot separated from its time space, in which the work process between curator and artists becomes an exhibition. The works of artists merge with each other, diluting their individuality to generate a whole, linking conceptually and scenographically. On the one hand, Mariokissme's work addresses the representation of femininity and its gender construct from a queer point of view, of intense abject beauty, kitsch reminiscences, and fragility. Mario disassembles the iconography and ritual symbology of the cursed and the excluded from homosexuality and postcolonialism. On the other hand the work of Mariana Echeverri builds her own imaginary through the alchemy of the sexual, the wild, the visceral, the search and the union, the intimacy and the sensory through sculptures-machines and proposals that hybridize the extra-corporeal experience through other constructions, in the search for a high end, a machinery of pleasure.

It is a declaration of intentions that begins with the form of an exhibition but that will be completed and mutated through the time it is open to the public. An audience that will not be a spectator, but a traveler who will cross a place of mysterious characteristics and latent sensualities. The Witch and The Bitch is effectively a declaration of intentions from magic, it is about destroying norms to build others of an absolutely subversive nature.

The exhibition that develops in its creative process as an act of contamination to approach the magical process as an action, is completed with a homonymous publication - in which it delves into the contents of the artists and the curatorial investigation and the research on magic as an anarchist and queer practice - and with a workshop "We are the daughters of Sycorax" in collaboration with the curator Julia Morandeira in which the hall was symbolically and physically intervened.