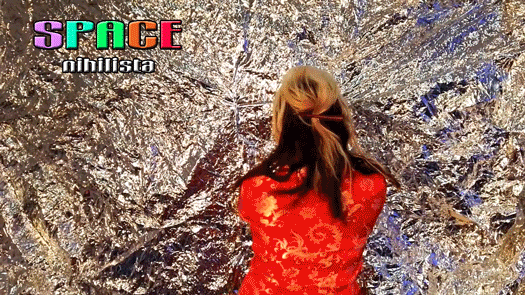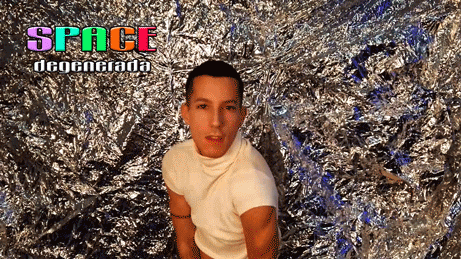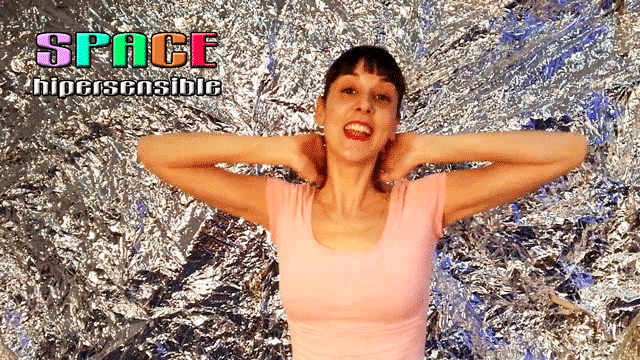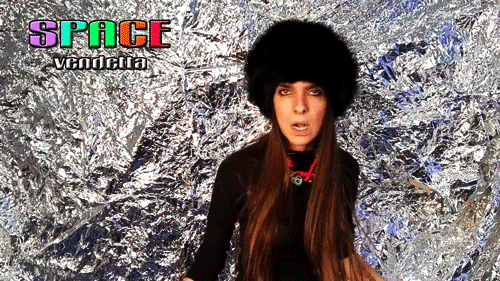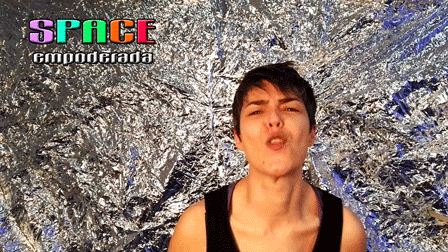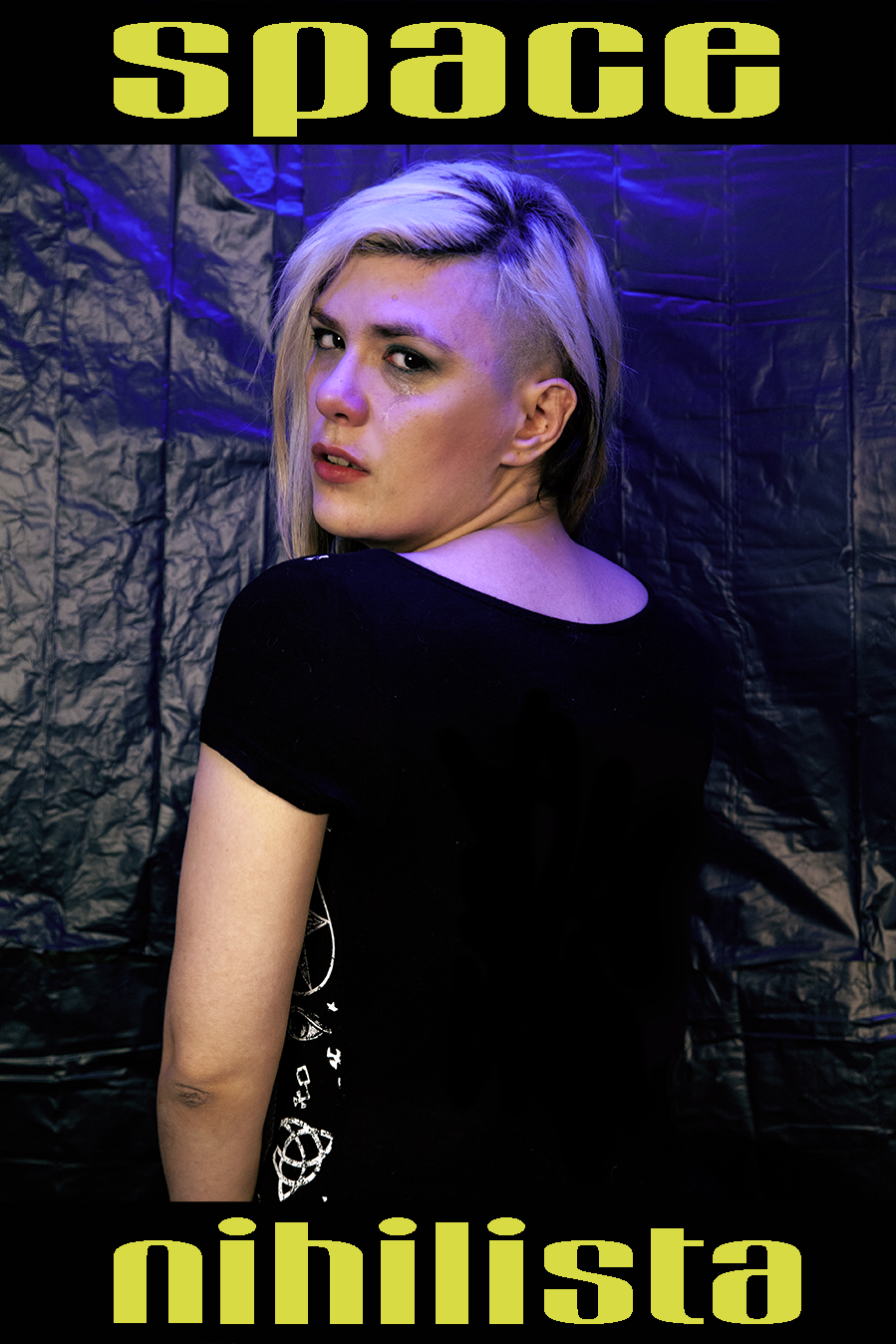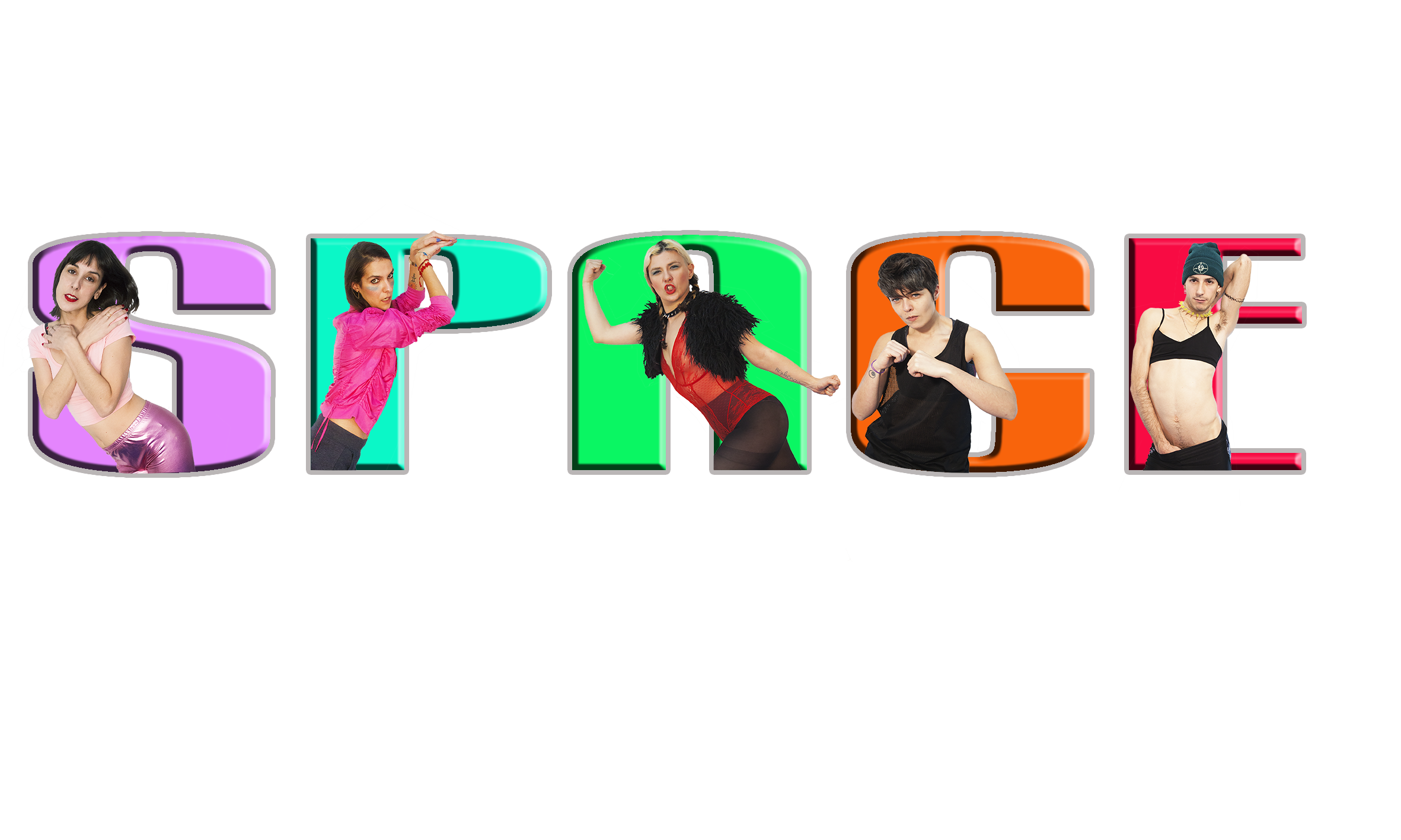 SPA
Space Nihilista Es un proyecto expandido y meta-narrativo de múltiples ramas que se formaliza como un "solo project". A través de la narración de la historia de una banda espejo a las Spice Girls ( las Space Girls) y la salida de una de sus miembros ( Space Nihilista) reconstruyo un mundo paralelo entre los límites de la verdad y la ficción en un tiempo y espacio indefinido y distópico . Esta "girl band" era el hilo conductor para reconstruir mi biografía, hacer un análisis generacional y la construcción colectiva de la identidad individual a través de meta colaboraciones (con amigxs, amantes, artistas, seguidores de mi trabajo, familia,etc..), que resultan en piezas físicas para la exposición, música, video, o filtraciones y acciones en la red de alto contenido personal durante más de un año de proceso de trabajo público se comparten sin ningún filtro de privacidad. De esta forma al tratarse de la meta-historia de mi vida se tocan a título narrativo temas-pilar desde la construcción postmoderna de la femineidad, los (trans)feminismos, la idea de fracaso, la fragilidad, la soledad, la sexualidad. el poder y su insostenibilidad, la consciencia de vivir en un mundo que necesita ser destruido para renovarse e incluso la fragil relación con el tejido social del Estado Español en el siglo XXI.

Aquí se muestra una buena parte del proyecto: la exposición, una pequeña compilación de videos y video performances, el disco y la acción "epílogo" que cierra el proyecto.
ENG
Space Nihilista is an expanded and meta-narrative project of multiple sectors that is formalized as a solo project. Through the narration of the history of a mirror band to the Spice Girls (the Space Girls) and the exit of one of its members (Space Nihilista) I reconstruct a parallel world between the limits of truth and fiction in a dystopian and undefined time and space. This girl band was the guiding thread for reconstructing my biography, making a generational analysis and the collective construction of individual identity through meta-collaborations (with friends, lovers, artists, followers of my work, family, etc.), that results in physical pieces for the exhibition, music, video, or leaks and actions of high personal content in the network for more than a year of public work process that is shared without any privacy filter. In this way, when dealing with the meta-history of my life, themes-pillar are narratively addressed from the postmodern construction of femininity, (trans) feminisms, the idea of ​​failure, fragility, loneliness, sexuality, the power and its unsustainability, the consciousness of living in a world that needs to be destroyed to renew itself and even the fragile and violent relationship with the social context of the Spanish State in the 21st century.

Here is shown part of the project itself : the exhibition, a small compilation of videos and video performances, the album and the "epilogue" action that closes the project.
SPACE NIHILISTA (2016)
Installation, photograhpy, video, sound, sculpture, media art.
Viariable measures